Reviews and Comments
American Originals Greg Martin
Steve Ulrich kicks it up another notch with his third CD. Leadbelly and Me delivers what the title promises: a pair of American originals. Steve offers another batch of his own unique compositions, and in the meantime, pays tribute one of his chief sources of inspiration, the legendary southern blues man Huddie Ledbetter.
A lot of modern musicians (not all of them American) have tipped their hats to Leadbelly. For a good example, check out The Skiffle Sessions with Van Morrison and the late Lonnie Donegan. On the topic of inspiration, Van the Man once said, "The first time I heard Leadbelly, that was it—it was already made up for me."
Steve follows the same star here, but you can't say he follows in anyone's footsteps. As usual, he does it his own way, backed by a galaxy of Austin musicians and a couple more from Guatemala.
The opening track sets the tone: "Titanic," a Leadbelly original about the ill-fated ocean liner whose captain refused to take heavyweight champion Jack Johnson on board for the ship's first and only voyage, saying "we don't haul no coal." Jack gets the last laugh, sitting safe and dry in his hotel room while in mid-Atlantic the ship's band breaks out "Nearer My God to Thee." Steve's exuberant vocal, Ted Lindland's banjo, and three-part harmony give just the right old-timey blues feel.
"Rachel's Dream" follows, written by Beth Richard of the Austin-based band The Addictions. Steve gives this ballad a dark vocal treatment, and Richard Parke's fiddle reinforces the bittersweet mood.
Later in the program, Steve covers "Goodnight Irene" and "Midnight Special." These may be Leadbelly's best-known songs—yet how many people, when they sing along, even know who wrote them? Steve treats "Irene" tenderly, strumming on the guitar he named after her. On the latter song, he almost seems to be channeling the old convict's raw lament from prison.
Steve's own tunes are as original and diverse as ever. There's "Joy Today," a blues inspired by Stevie Ray Vaughn, with its wrenching refrain of "I need a hand"; the boisterous "Lotto Song," a ready-made anthem for the state-sponsored gambling craze, which could inspire folks across the nation to save their nickels for Friday; "Light a Little Candle," a driving blues shuffle fueled by Chris Jarnach's tasty Hammond B3 effects; and a bluesy remake of "Jaded and Bored," which Steve recorded as a wistful ballad on his first album, Guy Down the Street.
The country-tinged "Goodbye Old Buddy" features Chris on accordion and Michael Jackson, that Big Bad Texas Thriller, on mandolin. t includes a shot of the patented wordplay you expect from Steve:
You finally found your true angle
To me it was obtuse
Goodbye old buddy
Gotta cut you loose
The album closes with "Elis' Song," a tribute to a more recent inspiration: his new bride Elisabeth. It's just Steve "keeping it simple, telling it true," singing about how much he enjoys her company and the impact she'd had on his life. Anyone who can listen to this tune without a smile or a feeling of uplift ought not to listen to music at all. Come to think of it, that goes for the rest of the album too.
---
A New Place for Steve Greg Martin

I think of Someplace Different, from 2003, as a breakout album for Steve. His debut effort, Guy Down the Street, contained catchy tunes and great lyrical moments. This second album shows an even broader range of styles and moods. The song structures serve the story-telling more strongly, and the production and pacing are more assured.

Producer Brian Beattie once again works magic with his "Tube-o-Sonic
Insta-Mirror" system. Solid, tasteful backing by Brian on bass and by Perry Drake, Mark Ambrose, and Seela on drums adds just enough rhythmic thrust. The other backing parts provide cool textures without coming between Steve and the listener.

The title track sets the standard for the album. It's a crowd-pleaser at
Steve's gigs and a kind of anthem for his label, Subatomic Particles for
Peace. The song talks about people coming together after a natural disaster with a change in attitude — they begin to love more, fear less, and stop chasing after material goods. Post-Hurricane Katrina, the message is more vital than ever; you just hope that it gets through to more people this time.

I ain't just talking 'bout the weather or human tragedy
I'm trying to get someplace different
than we get on the T.V.

That place is the realm of the 100th Monkey. If you're not familiar with
this tale, popularized by Ken Keyes, Jr., you can read it on the Internet. The theory is that a spontaneous and mysterious leap of consciousness can occur when a certain population reaches a "critical mass" point. Steve puts forward the possibility of a leap to "someplace different," a worldwide ethic of peace and love.

This song is followed by the haunting "Gone," one of my personal favorites. This is Steve at his most lyrical on the subject of loving and moving on:

It was just a dosey-do
here you come, there you go
like a hitchhiker's dream
then you're gone…

"Toast" shifts to a more whimsical, jazzy mood as Steve stretches out
stylistically, aided by Jonathan Meiburg on banjo. Another personal favorite is "3X Good." This blues, with three verses perfectly constructed like a musical haiku, can also get jazzy in live performance.

"Westernman" has been one of Steve's most popular songs on the Austin club scene. It's a biting protest against the greed, consumerism, ecological degradation, and "flimflam fluff" that typify the western world. Steve plays alone on this one, though Brian adds some suitably ominous echo effects.

"Inconsideration" is Steve's longest song on record, clocking in at 5-1/2 minutes. It mines a deep vein of melancholy ("Isn't it sad/when all of our best times are partly bad?"), yet it ends in affirmation. The style is direct and affecting, backed by Jonathan's churchlike organ part.

"Jesus Song," similar to "Gone" musically, makes a personal spiritual
statement. Since this album came out, Steve has moved on to "someplace
different," so he rarely performs it these days, but it's still stirring, especially with Jonathan's banjo behind it.

Other highlights include "Love I Can't Live Without," Eric Leikam's
gospel-tinged confession of addiction to love, with Craig Ross on guitar and an angelic backing vocal by Seela; "Didn't You," a bittersweet ballad with a "live" feel; and "Brown Bag from Florida," another of Steve's rarities, with the great line about "a dancing enigma marching in time."

A bonus track on the newly mastered CD, released in early 2006, is an
alternate take of "Little Girl," talking about her dolls, her toys, and her little boys. The original, spookier version moves to the end of the program.

Enjoy the place where Steve takes you on this album. The really nice thing is, this won't be the last time he takes you somewhere new.


---
From Duggan Flanakin:
Steve Ulrich is coming back home to Austin - April 1 (how appropriate!) at Ruta Maya with Mark Ambrose, Brian Beattie6 and Steelbeam .... Then on Thursday, April 6, the brave and rowdy will gather at Trophy's, including Duane's Burden (featuring Matt Silaski on bass, Perry Drake on drums, and "Duane?" on slash guitar) - and there will doubtless be other gigs. BIG NEWS - the traveling minstrel Matt Williams will be at the Trophy's show along with other "special guests." [Bring your own chemical toilet.] The occasion is the release of Steve's brand-new CD, partly recorded during his sojourn in Guatemala but mostly done here with the afore-mentioned Mister Silaski. Perry Drake is on drums and Silaski on bass where being played except as noted below.

This record celebrates the life and music of Huddie Ledbetter, who was born outside Shreveport but became famous after being let out of a Texas prison Governor Pat Neff (whose MOM has a park named after her). Leadbelly was a HUGE influence on the very young Steve and remains one today... The new CD - "Leadbelly and Me" - starts off with the legendary Leadbelly tale of heavyweight champion (and native Texan, son of former slaves) Jack Johnson's revenge on the owners of the Titanic who would not let a black man on board. The basic tracks on this cut were laid down in Panajachel, Guatemala, by Chris Jarnach; the song features Ted Lindland on banjo and vocals, and Silaski added additional harmonies. This cut has that old-timey feel - you'd think Pete Seeger was singing harmonies.

Steve is an Austin legend - a man who MUST be seen, a man who shared stages with Townes Van Zandt and Blaze Foley (and lots of others, too). Next up on the CD is the Beth Richard (Quatropaw era) song, "Rachel's Dream," with Steve in dark voice and backed by Tony Velasco on bass and Richard Parke on violin. "Joy Today" - which Steve says comes from God - follows an introduction by Steve about his getting picked up by Joe Ely's chauffeur on the way to the Kerrville Folk Festival. Steve says the song was inspired by and written for Stevie Ray Vaughan but put away after his tragic accident until he had a good experience on a bad day in Guatemala.

Then it is back to CLASSIC Steve (aka Steve Duckfoot, Zeus Muldoon, and Steve Convenience - the guy who brought us Salamander Man and many other folk tales) - he's "Savin' My Nickels" so he can play the lotto. Mark Ambrose is on guitar with Steve on this one - a great, funny song.

Goodbye Old Buddy features Jarnach on accordian, (Michael) Jackson on mandolin, Tony V on bass, and Brad Clifford on drums. On Leadbelly's "Good Night Irene," Parke is back on violin, and then Steve goes back to the "Kerrville Security Blues," another tale of the folk festival follies and foibles (with Tony V). Then it's back to solo Steve for Leadbelly's "Midnight Special." Next up is another original - Light a Little Candle, with Jarnach on organ. For good measure, Steve throws in a new version (solo and bluesier) of his classic "Jaded and Bored," and closes with perhaps the best cut on the entire record - his paean to the beautiful Senora Ulrich - Elizabeth.
---
Comments from Brian Beattie Producer of "Guy Down the Street".
Ok, Steve, how's this....
Steve is a big, big animal. I'd say he's "Folk", but that's turned into just another 4 letter word. He says he's "new skiffle", which I like better, because it's obscure enough to tell you nothing and leave you curious. Here are some fun steve factoids;
He made a rockabilly single in the late 50's.

He was kicked out of the army during the Vietnam war because he was spotted at a "love-in" in Austin. (Army "intelligence" used to take photos of the crowds of people at anti-war demonstrations, and then blow up the photos till they could ID anyone with a military buzz cut, and then discharge them from the service.) * see Steve's explanation.

He painted my house in exchange for the recording of his first record, "guy down the street". That was back when he lived down the street from me.

He once gave me a tarot card reading, and everything he said was correct and came true.
His voice is as large and craggy as enchanted rock.

Enchanted rock is the second largest batholith in America.

He is a rocker and a hippie and a kommie and a kapitalist and a gypsy and a reformed psycho and a sweetheart and a TRUE ORIGINAL. His songs and his voice are all his own, but he's a generous guy, he likes to share. Stick his music in your ear, and see if it doesn't make you smile.

(James, the part about getting kicked out of the army is not entirely true. What happened is that the Army decided that people like me were considered "turncoat risks" so they sent me to Germany. In Germany they didn't send me to Berlin for the same reason. I found this when I asked Sterling Brown the NCOIC of battalion intelligence why, even though I handled top secret material everyday, I had no security clearance.
One good thing that I did do in the army while in Germany was that on my own time I processed the paper work to get five different individuals out of the thing with "good" discharges. My 1st Sargeant had told me "Ulrich, if you want to spend the time I'll see if the commander will sign the papers" He did so, I didn't get kicked out but I did help those other guys to stay out of Vietnam. Proud of my service career)

---
Review by Greg Martin
Get to Know This Guy
It's tempting to say that Guy Down the Street is pretty impressive for a rookie effort. But even though this is Steve Ulrich's first CD, it comes out of a lifetime of making music in various personae, whether you know him as the Salamander Man, Steve Convenience, or the King of South Austin, Texas.
South Austin is the cultural epicenter of what the city marketers call the Live Music Capital of the World. On any given block, odds are that the guy or gal down the street (more than one of them, probably) is a musician. Steve spent a long time paying dues in this crucible of music and became a fixture on the scene.
These 13 original songs touch a lot of different styles and moods, but they're all immediate, heartfelt, witty, and just plain fun.
"Jaded and Bored" is the ultimate go-anywhere, do-anything song. Steve can play it as a gritty blues, a punk anthem, or, as on this CD, a jaunty ballad. Add a steel guitar and a good-old-boy twang and it might work as a country song. The first time I heard it, though, Steve gave it a wistful treatment that haunted me for a long time afterward.
I've been unlucky and lucky at love

Watched what was groovin' grow into a rut

All of the "in" things go out

And I wonder when I'll be fulfilled

I wonder if I will…
"Salamanderman," a dark and hilarious opus, has been a sing-along favorite at Steve's gigs. From the ominous opening line—"When it's drizzlin' in your mind"—you know you're in for something special. The mysterious Sal has a back story, but you don't need to know it to enjoy the atmospherics. "Look Into a Mirror" taps a sort of Leonard Cohen vein, and it may have you looking into your own mirror in a different way.
Other songs are full of infectious humor and the joy of making music. "Swedes from Minnesota," an international hit, has got a lotta "yah sure." Once you've seen Paul Bunyan up there, you're never the same. "Smile, Come on Get Happy," a South Austin Gospel Choir standard, defies you not to do just as the title demands. The sunny "Good Time in Texas" features an all-star cast, including the late Champ Hood on fiddle.
If I had to pick a single highlight, it would be the exuberant "Mourning Song (Somebody Died)," another fan favorite. In a bluesy growl, Steve tells a cautionary tale about "the esteemed Mr. Jones," a man with a wife, three children, and a heavily mortgaged home, who learns the hard way what can happen if you don't have the right insurance coverage.
One way or another, Steve's trademark wordplay pops up to surprise you on every song.
If I was a biplane pilot, I would be an ace

If I was a demagogue, you would know my face

But I am a rebel, I am the disgrace.
On "No Frenz," Steve speaks for all the down-and-out fuck-ups in the world:
My parents don't like me, they think I'm a fool

They think that I deliberately flunked out of school

Oh no, somehow I got all the wrong genes…
I could cite more examples, but I don't want to deprive anyone of the delight of discovering all the twists and turns in Steve's lyrics—and his mind. (Who else would dare to rhyme "sticks" with "stick" or "cash" with "Cash"?)
Engineer Brian Beattie—a guy down the street from Steve in South Austin—did a great job of recording the tracks in his garage/studio, and he shows off his own musical talent on bass, percussion, guitars, organ, and squeeze-box. Other friends and family members contribute too. Jason Richard kicks in some tasty guitar licks on "Texas" and "Smile." The Djembe Packers, including Steve's twin sons Nick and Quinn, lay down a drum trance on "Tunnel Thing." Even Rigo DeLeon, Steve's next-door neighbor, puts in a couple of appearances. That's Rigo on the opening track, challenging Steve to a backgammon game, and when that falls flat, offering him a beer.
Since this CD came out in 2002, Steve has taken off in new and exciting directions with Someplace Different and the upcoming Leadbelly and Me. But this is where it all started for him, and it can't get any more real than this. Once you get to know this guy, you'll want to drop by as often as you can.
---
Comments from Steve's Fans!!!
"Steve Ulrich's songs are filled with all the elements of a full life: love, companionship, humor, fear, death, redemption and possibly the most elusive in this day and age, truth. His songs are plucked from the tree of life." - Matt Williams www.mattwilliams.com
(Matt is part of the music scene in South Carolina)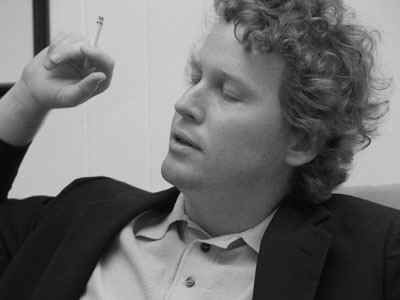 ---
I've always enjoyed Steve's rendition of Long, Tall Texan. For someone who hails from the snowy plains of Minnesota, Steve crosses over to lanky cowboy with this one. It's a toe tapper, a sing-along, a song to coax a smile, a yee-haw and a shuffling dance step from his enthusiastic fans. Love & peace, Caroline
---
"Steve's songs are like little gifts for my soul. They immediately take me to that space where I am connected to a something bigger than just myself."

Beth Richard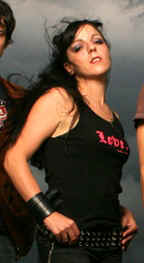 THE ADDICTIONS www.theaddictions.com

Check out the Addictions on their home turf of Austin.